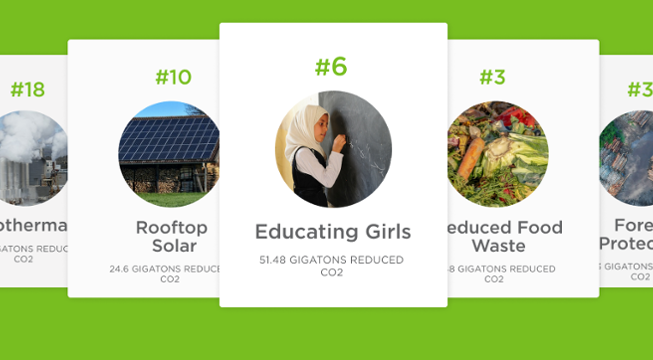 Our newest online course, Reversing Global Warming, is now available!
This online course is part of Pachamama Alliance's Drawdown Initiative—a series of workshops that supports participants in finding their unique contribution to reversing global warming. First piloted in August 2017, the Initiative has grown and inspired thousands of people to take action to address climate change in their communities.
Until now, the reach of this program has been limited to in-person workshops hosted by volunteers. Adding an online course to the Drawdown Initiative's suite of offerings gives even more people around the world the opportunity to hear the critical message that it is possible to reverse global warming.
The Reversing Global Warming online course is just 90-minutes long, and free to take. It's filled with rich video content, interactive exercises, and will be the first course hosted on Pachamama Alliance's Global Commons online community, where participants can connect with others who are also working on solutions to address climate change.
The online course is just the first step on a journey to get involved in the movement to reverse global warming. After taking the course, participants will be invited into additional offerings in the Drawdown Initiative to take their commitment even further.