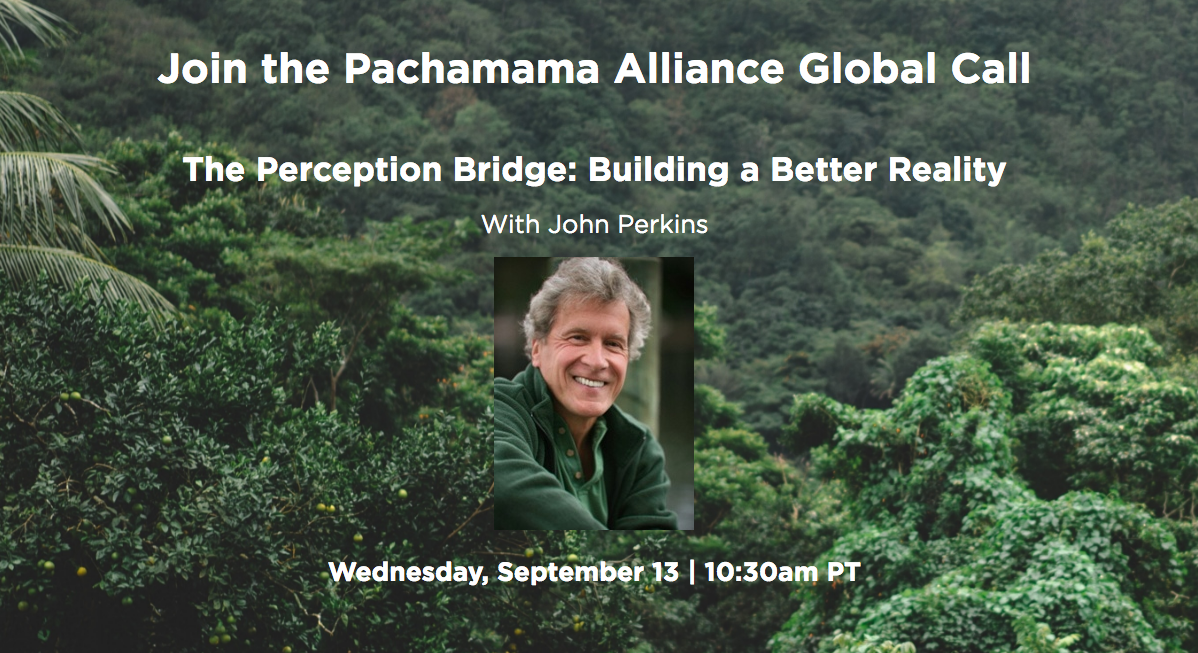 Listen to the Recording
New Perspectives on Humanity
The global Pachamama Alliance community connected with Co-founder and New York Times bestselling author John Perkins on September 13, 2017, to discuss what is needed to bring forth a thriving, just and sustainable world.
Drawing on his shamanic training and experiences as chief economist at a major international consulting firm, John shared the need he sees to generate new perspectives of what it means to be human in order to shift from the current "death economy" to a "life economy."
He taught that changing our perception of the world and of ourselves can actually change our reality, and that by inserting this shamanic principle into our lives and into corporations we can bring forth an environmentally sustainable, spiritually fulfilling, socially just human presence on this planet.
Connect with the Pachamama Alliance Community
Pachamama Alliance Global Calls are opportunities for participants in Awakening the Dreamer and the Game Changer Intensive, volunteer Facilitators and Moderators, Journey participants, donors, and anyone committed to bringing forth a thriving, just and sustainable world to connect around this common vision.

Join the next Global Call for an opportunity to connect with the global Pachamama Alliance community.