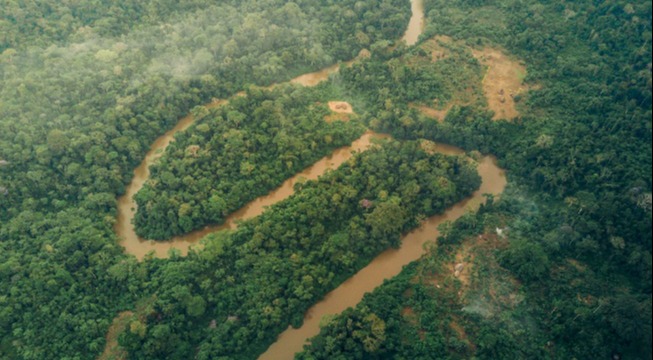 Last month, some of Pachamama Alliance's Indigenous partners, as well as team members from Fundación Pachamama and the Amazon Sacred Headwaters Initiative, attended the United Nations Climate Summit in Glasgow, Scotland—also known as COP26.
Atossa Soltani, director of global strategy for the Amazon Sacred Headwaters Initiative, and Domingo Peas, a leader of both the Achuar nation and the Confederation of Indigenous Nationalities of the Ecuadorian Amazon, were among those who attended.
Throughout the Summit, Indigenous activists called for greater recognition of Indigenous rights, the halting of extractive industries, and Indigenous-led solutions to the climate crisis.
In the video below by Democracy Now!, Atossa and Domingo speak to the importance of the Amazon rainforest for maintaining climate stability for the entire planet as well as the need for all of humanity to come together to create a different path forward.