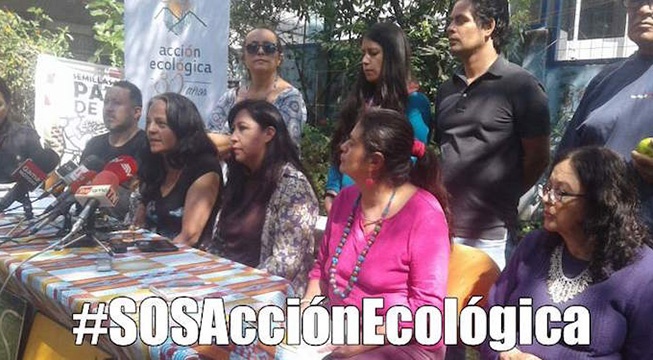 Photo courtesy of Amazon Watch.


Pachamama Alliance stands in solidarity with the NGO Acción Ecológica, that has been threatened to be shut down and dissolved by the government of Ecuador because of their support of the Shuar people opposing a mining project in their territory.
Acción Ecológica is an NGO that has been in existence for 30 years and is known in Ecuador and internationally for its defense of the collective rights of peoples and the rights of nature. The government of Ecuador shut down our partner organization, Fundacion Pachamama, for similar reasons in December of 2013.