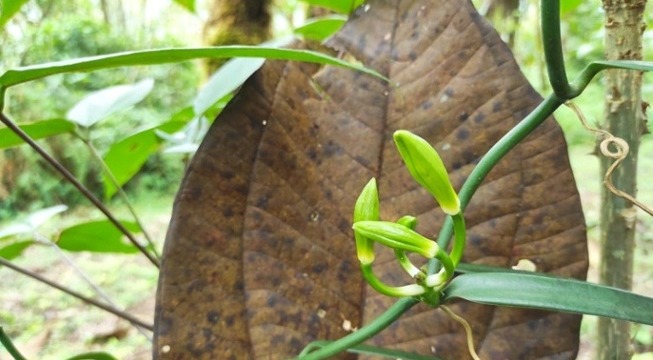 Over the last few years, bio-economy has been growing as a concept that promotes the sustainable use of biodiversity, and in Ecuador this process has helped to integrate biodiversity as a strategic and central resource in national, regional, and local development plans.
This concept is not new to our sister organization in Ecuador, Fundación Pachamama, which has been supporting community enterprises that promote an alternative development model in the Amazon for more than 20 years. Their early work with Kapawi Ecolodge since the mid 1990s paved the way for other community development projects based on the conservation of natural resources and the preservation of traditional knowledge.
The COVID-19 pandemic has had a significant impact on travel at a global scale, and this impact has been particularly severe in the Indigenous territories of the Ecuadorian Amazon region that depend on tourism as a main source of income, directly affecting local livelihoods.
Fundación Pachamama recognized the need to diversify local income and find additional solutions to community development needs. In 2019, they launched a new program, called Forest Economies, and immediately identified several lines of work, including fish farming, essential oils, local crops, and vanilla cultivation.
Vanilla is an orchid native to the Amazon and is still found growing wild in the rainforest in several of the areas where we work in the Sacred Headwaters region. In May 2019, Fundación Pachamama integrated vanilla as a new project, which has been gaining momentum ever since, gathering support from a wide range of partners in local governments, Indigenous enterprises, and local NGOs.
Fundación Pachamama is currently implementing an education and capacity building program based on a pilot farm, and they hope to replicate a successful vanilla production model in the Amazon region.
This vanilla development model aims at protecting biodiversity and traditional knowledge; to stop deforestation, land degradation, and other alien production practices, while developing a sustainable source of income that has the potential of becoming a major economic driver for communities throughout the Amazon region.