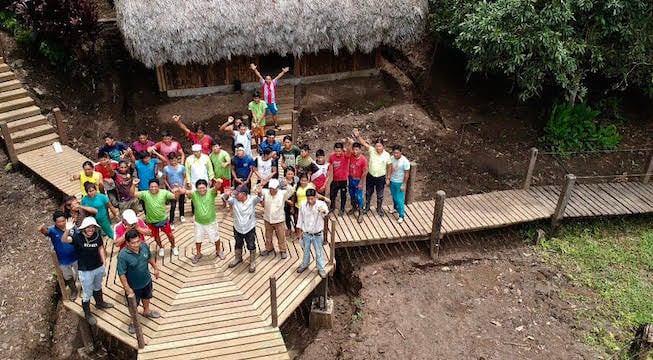 Thanks to the generous support of our donors and to an innovative financial structure developed with assistance of a group our donors, the Achuar are renovating their flagship ecotourism project, Kapawi Ecolodge and Reserve.
About Kapawi Ecolodge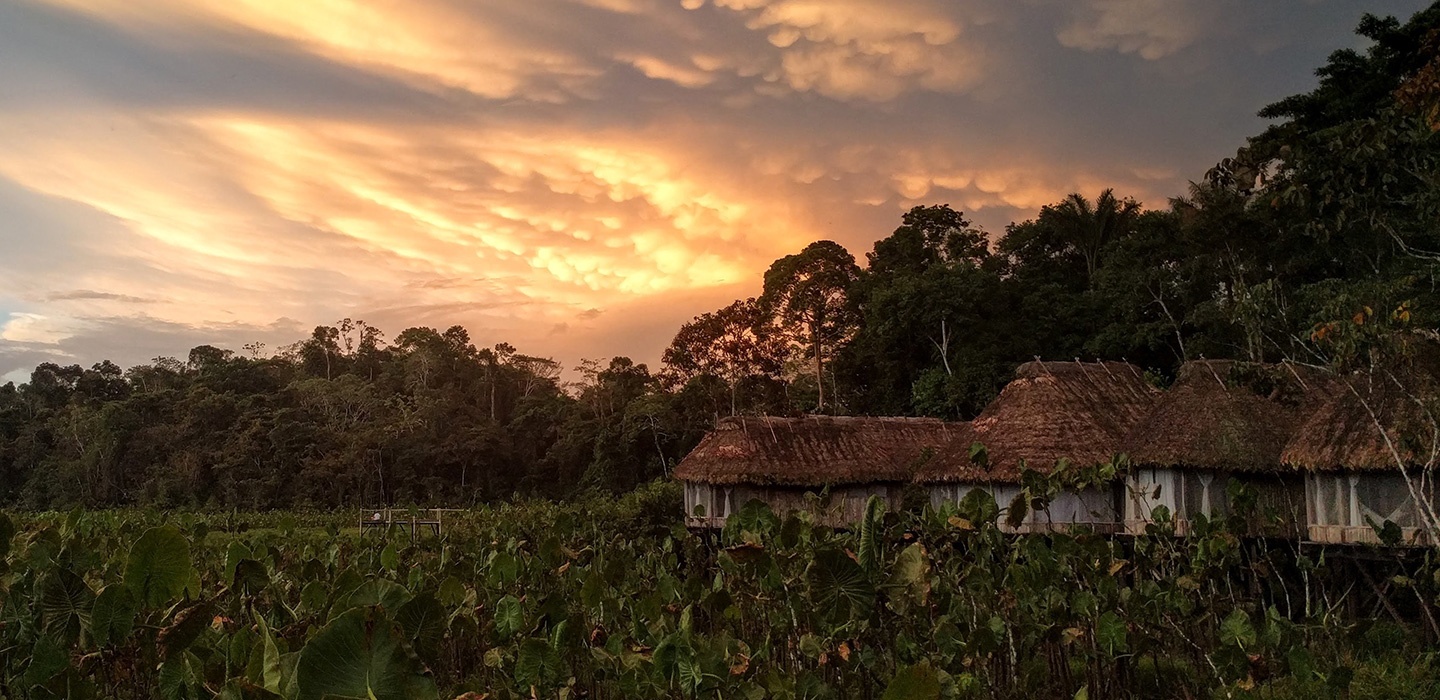 Photo by Jason Bayless.
Kapawi Ecolodge & Reserve is an award-winning ecolodge nestled deep within the Ecuadorian Amazon, owned and operated by Achuar indigenous peoples as part of a vision for preserving their ancestral lands and way of life. Kapawi opened in 1996 and has served as a physical and spiritual retreat for adventurous travelers, soul seekers, and eco-enthusiasts. It gracefully blends indigenous culture and modern comforts to welcome all guests with gracious hospitality in an environment for intercultural exchange.
Kapawi Ecolodge was the Achuar's first major project to foster self-determination and to provide asource of income for NAE, the Achuar's governing federation. For 23 years now, Pachamama Alliance has brought groups of people to Kapawi to experience the magic of the pristine rainforest, and to learn from the Achuar about how to live in harmony with nature.
A Need for Improvement
In the Amazon rainforest, the elements are powerful. Any structures built with native materials, as Kapawi is, are constantly being reclaimed by the forest and the rain, humidity and the elements. Constant diligence and preventive maintenance has served Kapawi for all these years but it is now time for a complete rebuild. Plus, the Achuar have learned from years of operating the ecolodge, and have new ideas for how to organize the facilities. The new configuration will be more comfortable and convenient for visitors.
The New and Improved Kapawi Ecolodge
Treated materials that can withstand the elements are being used wherever possible to lower maintenance costs and extend the life of the buildings and other improvements. The plumbing to all of the guest cabins has been updated to include hot water heated by solar power.
The number of solar panels has been more than doubled. The nearly 15Kw system should ensure solar energy for all the cabins and infrastructure nearly 100% of the time.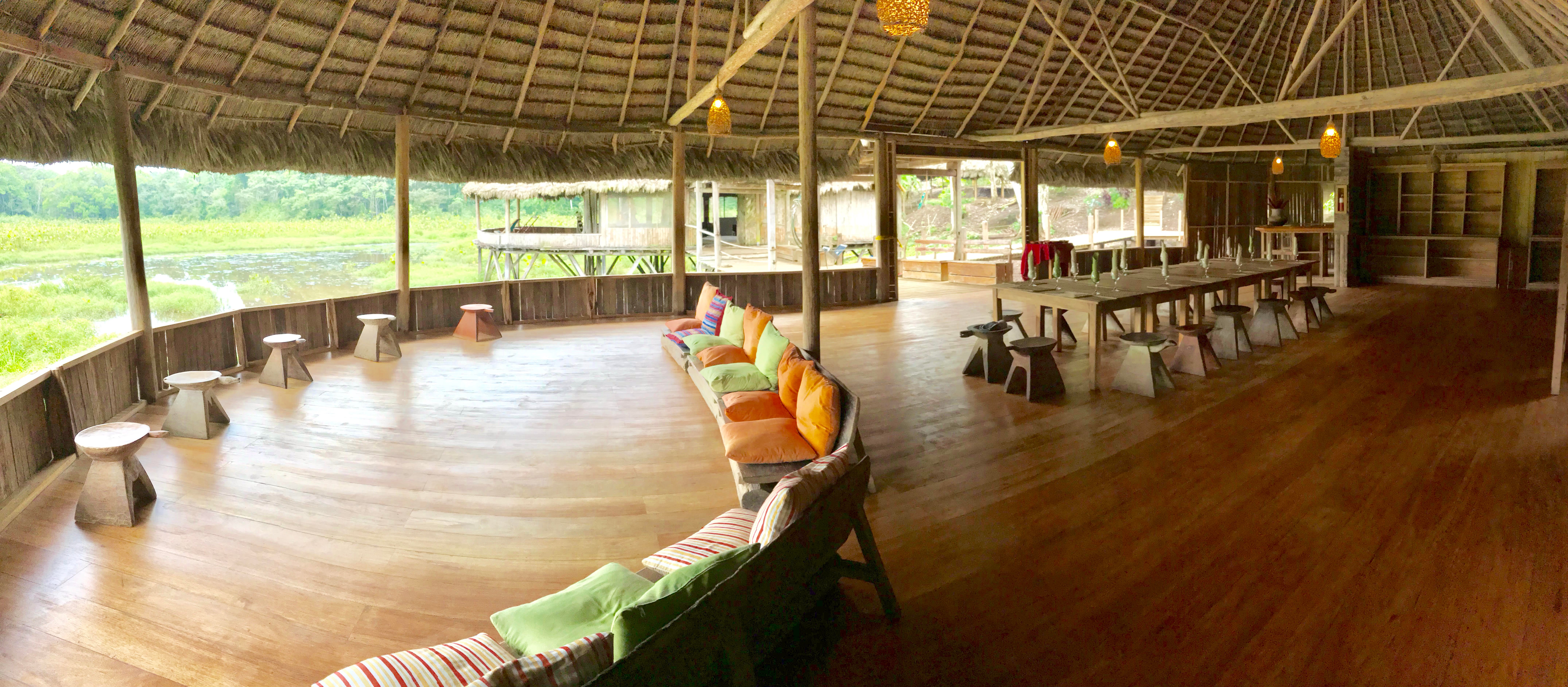 Kapawi's new dining area.
A new bar, lounge and dining area has been created where guests can hang out between activities and eat meals. What was formerly the bar and lounge is being replaced with a new conference center equipped with the latest in a/v equipment and other amenities to support efficient meetings, making it possible for groups to effectively integrate and leverage the inspiration and guidance received from the rainforest and Achuar. This new facility can also be used by groups for yoga, meditation, dance, and more.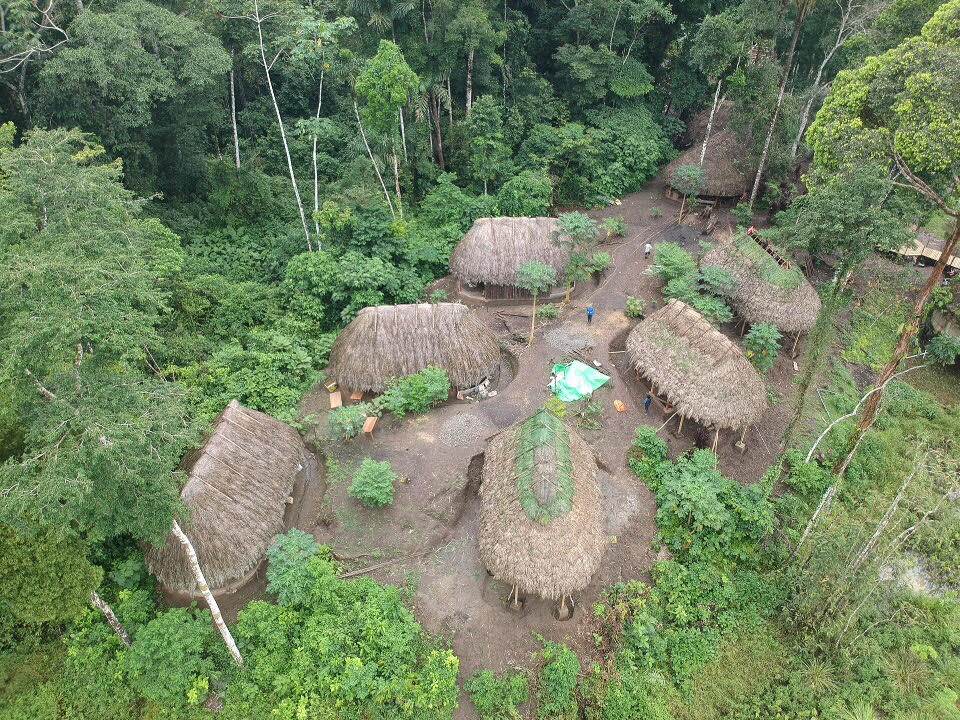 Kapawi's 6 new cabins.
New guest cabins are being built, some being slightly larger to easily accommodate three guests. The new cabins are being spaced out to provide greater privacy. Some of the original cabins are being preserved and totally rebuilt and also will now be spaced to provide greater privacy. The interior finishing and furnishings of all of the cabins is being upgraded.
Once all the updates are complete there will be 14 total cabins that can easily accommodate 32 to 34 guests. In addition, there will be a new dormitory area that can house up to 8 more guests, such as tour guides, for whom simpler accommodations are acceptable.
Improved Hospitality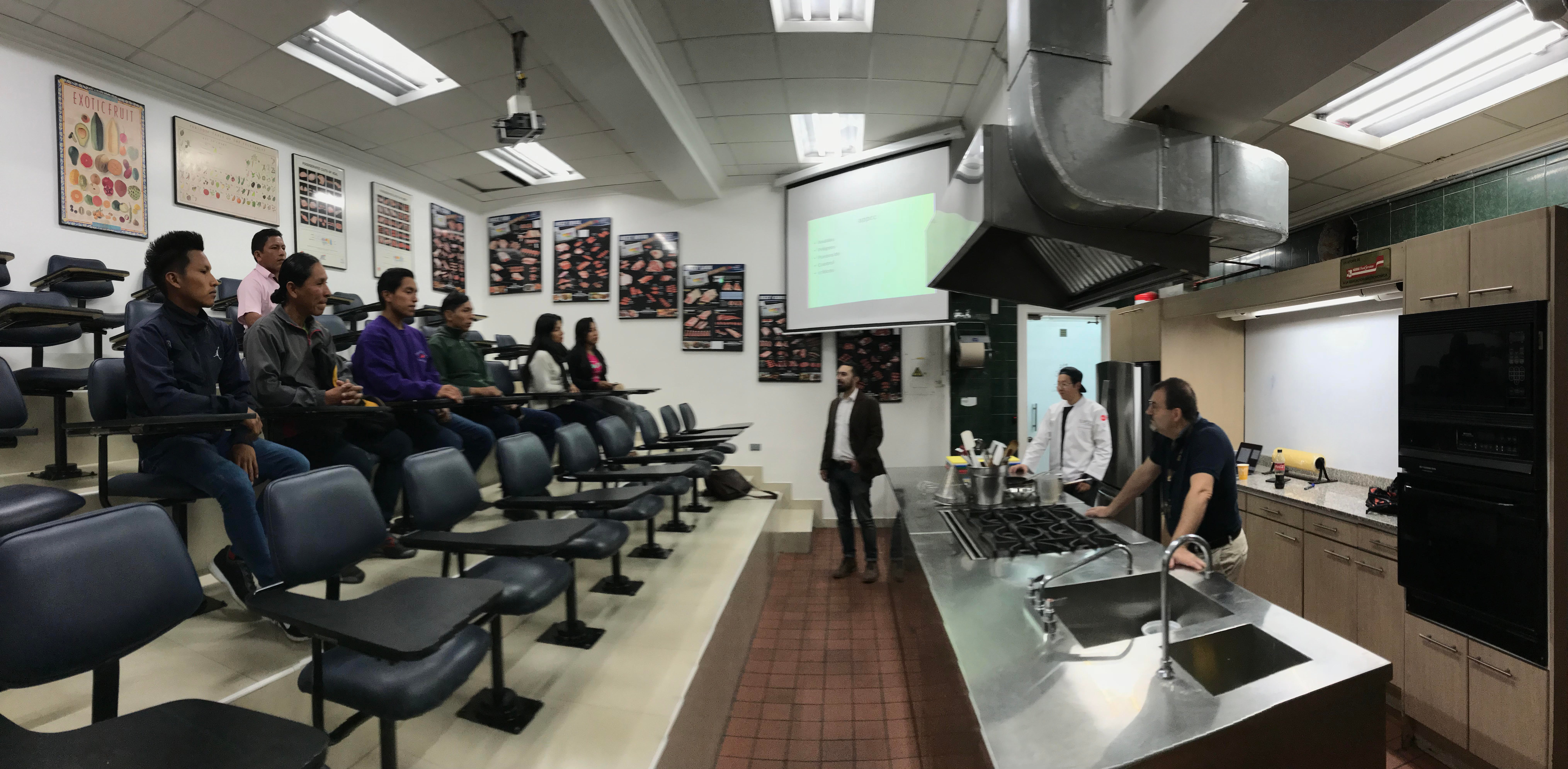 Achuar at a gastronomy training at Universidad San Francisco de Quito.
In addition to the updated facilities, Kapawi is also upgrading the quality of hospitality at the ecolodge.
Kapawi has developed a partnership with the school of hospitality at the Universidad San Francisco de Quito, the top private university in Ecuador, to strengthen the Achuar's capacity to plan and manage tourism at Kapawi. A focus of this partnership, will be in gastronomy training for the Achuar and designing new menus highlighting local ingredients from the Amazon.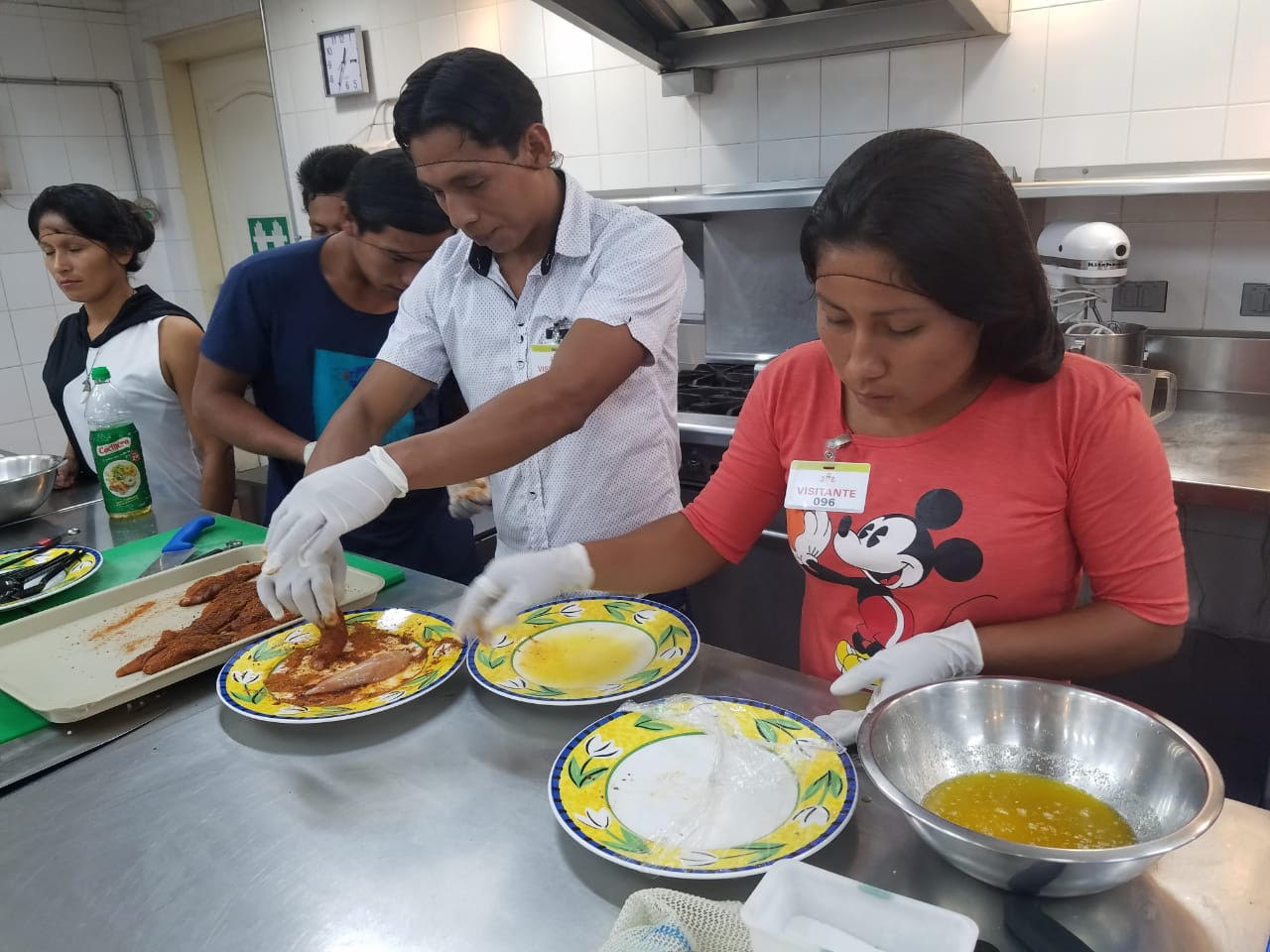 The ecolodge has also been developing a collaborative partnership with the local high school in the community of Kapawi. Students are carrying out internships at Kapawi to develop new guest experiences and to open new hiking trails in the surrounding forests.
Visit the Newly Renovated Kapawi Ecolodge on a Pachamama Journey
Renovations are expected to be complete in June 2019, making this summer a perfect time to visit the Amazon rainforest. Learn more about how you can visit Kapawi on a Pachamama Journey to the rainforest.