---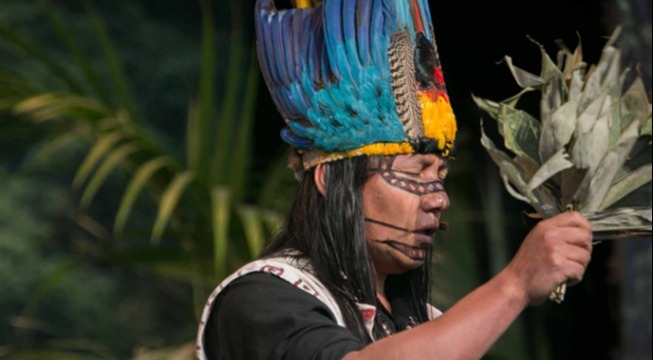 The following conversation was part of the Resilience and Possibility series. To watch the recording, please scroll to the bottom of this post.
---
On April 19, the global Pachamama Alliance community came together with Manari Ushigua for A Prayer for the Earth in honor of Earth Day. Manari is a healer and wisdom keeper, as well as a spiritual and political leader of the Sápara people of the Amazon rainforest in Ecuador. He travels internationally to advocate for his community and for all peoples of the Amazon as well as for the preservation of the Amazon rainforest.
During this Earth Day gathering, Manari offered a song to the Earth to call in her spirits so that humanity could hear what she's trying to tell us at this moment in time. He followed the song with a prayer, in which he spoke about how the Spirit of the Wind and the Spirit of Thunder will come together to create rain that will cleanse our hearts, our consciousness, our bodies, as well as our connection to the Earth. After the prayer, Manari shared a message from the spirit world telling humanity to hear the messages coming from the heart of the Earth and to understand our actions as a species.
Participants were given an opportunity to reflect on these messages with one another by answering three key questions:
What are the signs that you personally have observed that tell you the Earth is either thriving or not thriving?
How does that make you feel? What emotions does that bring up for you?
How are you moved to act this week in honor of Earth Day?


To hear Manari's song and prayer, watch the recording below in either English or Spanish.
The recording in English (with live translation):
La grabación en Español (sin traducción):
Pachamama Alliance is honored to have offered this event in both Spanish and English with the help of Andrés Mauricio Gutiérrez and his live translations.