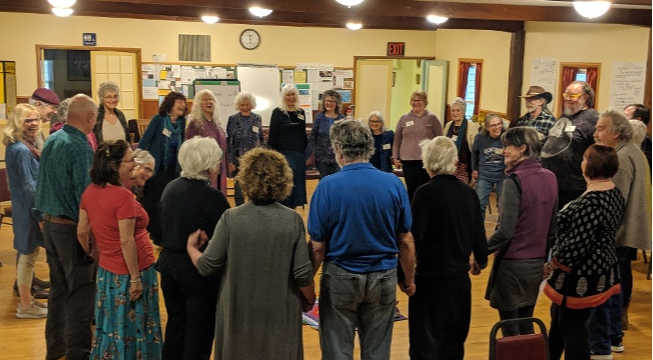 Community participants at the conclusion of the event.
In April, Pachamama Alliance Community Specialist Jason Bayless and Co-Active Leadership author and facilitator Henry Kimsey-House co-led a Community building event in Ashland, Oregon with the Southern Oregon Pachamama Alliance Community.
For several years, this Community has been going strong—putting on Awakening the Dreamer Symposiums, recruiting for the Game Changer Intensive, gathering for quarterly seasonal ceremonies, and holding Pachamama Alliance's Drawdown workshops.
The purpose of the event was to learn skills with Henry and Jason for connecting with one another on a deeper level and to refocus their energy from a doing orientation as group to one more of being—deepening their connection skills and discovering more of on who they each need to be in order to create a thriving, just, and sustainable world, together.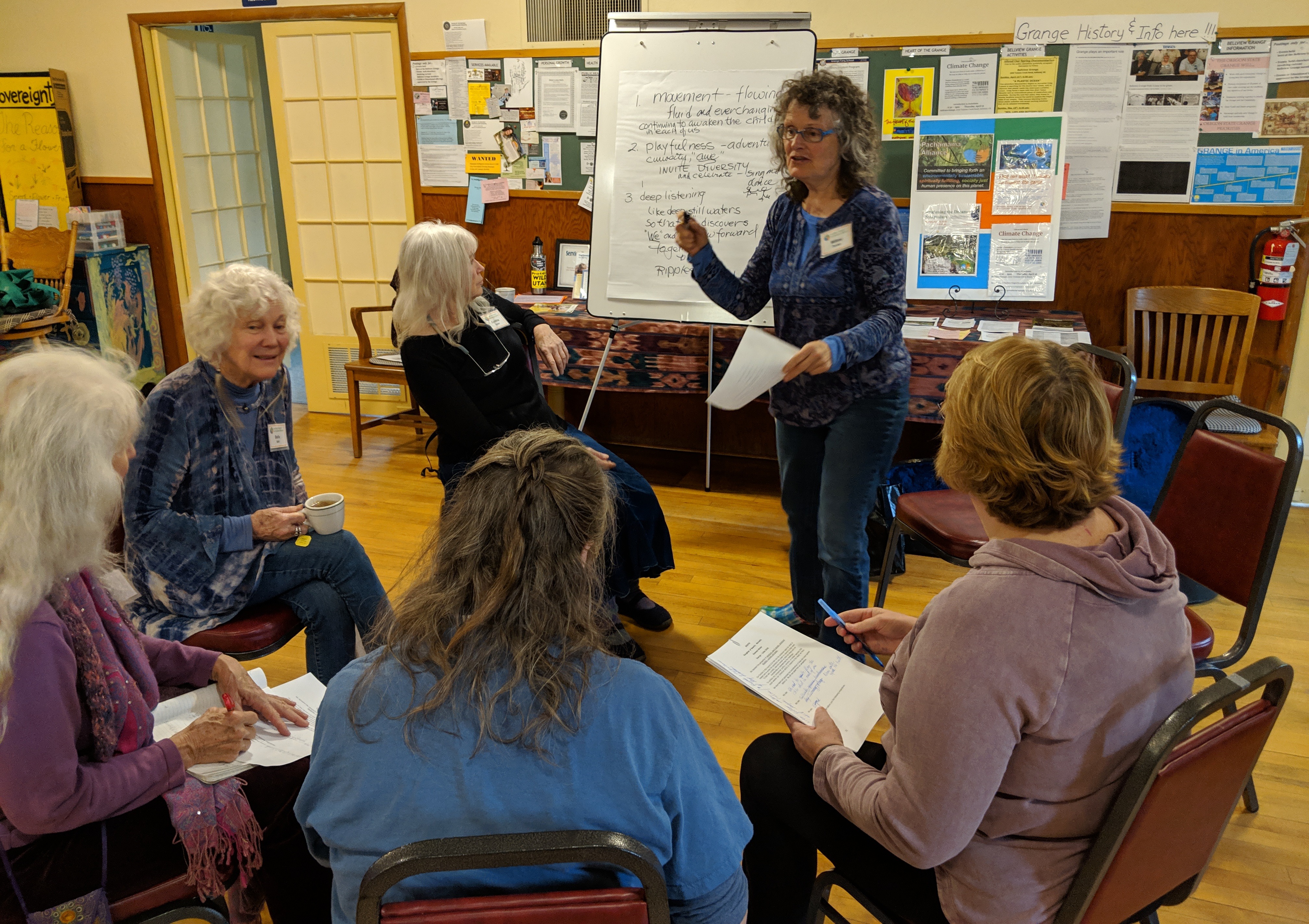 Community participants engaging in an exercise at the event.
Read the Southern Oregon Community's reflection on their Community building event.
After the event, the Community shared some of their powerful takeaways from their time together:
Appreciate "what is" including where people are right now, and create the conditions and encouragement that move forward a world that works for all beings.
BE people with hearts of courage, filled with positive regard.
BLOCK what needs to be blocked.
BUILD what needs to be built.
Celebrate our connection with the Earth and the natural world.
Create system changes that are heart-centered and filled with Earth wisdom.
Care for each other with balance and nurturing, honoring and engaging with generational and cultural differences.
To learn more about the Community event in Ashland, visit this post on the Pachamama Alliance Global Commons to read the personal reflections from the members of the Southern Oregon Pachamama Community.