Editor's Note: This is a special update from Pachamama Alliance CEO, Bill Twist, on our work with our indigenous partners in the Amazon rainforest of Ecuador and our work around the world.
We're now halfway through 2016—our 20th year—and I wanted to share with you some of the highlights of 2016 so far, as well as some of Pachamama Alliance's ambitions and hopes for the rest of the year, and beyond.
In early June the Achuar—our indigenous partners in the Ecuadorian Amazon—achieved a major breakthrough when they completed a three-day Congress for all 84 of their communities, attended by over 500 people. The Congress democratically elected new leaders for NAE—the Achuar governing federation. This is significant because for the past 9 months there have been two competing slates of leaders for NAE, one backed by the central government and pushing for oil development in their territory and one representing more traditional Achuar values. They now have leadership supported by all Achuar and grounded in traditional Achuar values. And—for the first time ever—a woman was elected to the important position of vice president. Resolving the internal split and acknowledging an increased role for women in their struggles to protect their territory are very good omens for what can now be accomplished.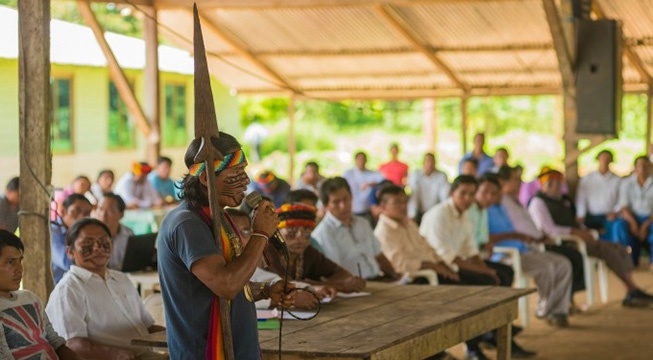 The Achuar Congress in June

With oil prices staying as low as they are, the drive behind the efforts to expand the oil frontier into new areas of the Amazon is waning. At the same time it is becoming increasingly clear that rainforest protection is a critical key element of any global efforts to combat global warming. International efforts are forming to insure the Amazon rainforest, one of the most important ecosystems on Earth, is protected. All of this opens an avenue now for us to start shifting our focus from resistance to actively building a strategy to insure that the Achuar territory and the entire south-central Amazon region of Ecuador is protected. We are now beginning to work with allies to develop plans to achieve some type of permanent protected status for this region.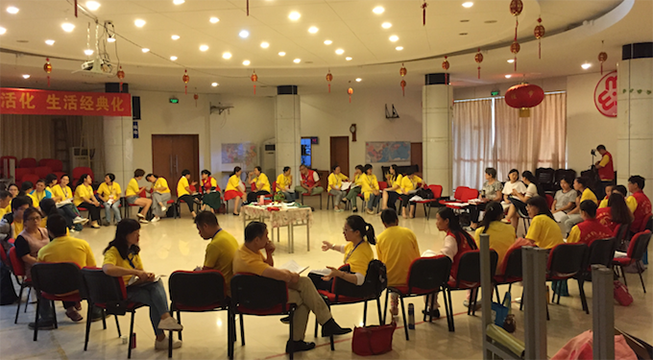 An Awakening the Dreamer Symposium in China

In the rest of the world, our educational programs and the Up to Us engagement pathway are continuing to expand and inspire people's lives. We are seeing our programs rapidly spread in Asia. Pachamama Alliance team member Maisa Arias, and two incredibly committed Training Leaders have just completed a tour in China, training 72 Awakening the Dreamer Symposium Facilitators and presenting 11 Symposiums to hundreds of people. We also just had a meeting in San Francisco with members of the Pachamama Alliance Community in Japan that is planning to host Pachamama Alliance Co-founder Lynne Twist in Japan in September. Also, some of the members from the Pachamama Alliance Community in Japan are going to Ecuador to experience the rainforest with us this fall.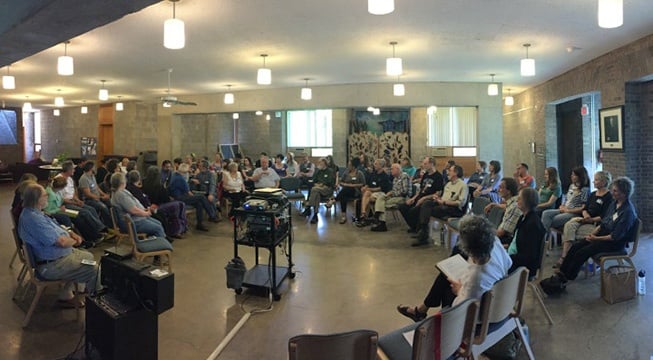 The Pachamama Alliance Rochester, New York Community

We are experiencing real progress in building Pachamama Alliance Communities across the US. We now have 34 Communities in various stages of development. In May we had a very powerful set of workshops in Rochester, New York where local Community members gathered for a training with Pachamama Alliance team members Jason Bayless and Roger Knoren. The next day, the Pachamama Alliance Community in Rochester hosted a meeting of nearly 40 different organizations in the area interested in exploring how to strengthen the collaboration in the larger Rochester community and to gain tools on how to work together collectively. As a result, the Rochester Pachamama Alliance Community began exploring and tackling societal issues such systemic racism and creating a true representative democracy. Other Pachamama Alliance Communities from Omaha, Nebraska; Tampa, Florida; and Southern Oregon are also expanding and building a place for members to continue to educate themselves and to deepen their commitment to building a just and sustainable world.
This year being our 20th anniversary year, the Pachamama Alliance is in robust and healthy shape and poised to launch ourselves powerfully into the next decade of our work.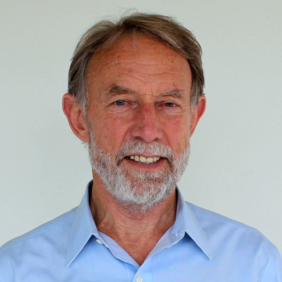 In partnership,
Bill Twist
Pachamama Alliance CEO