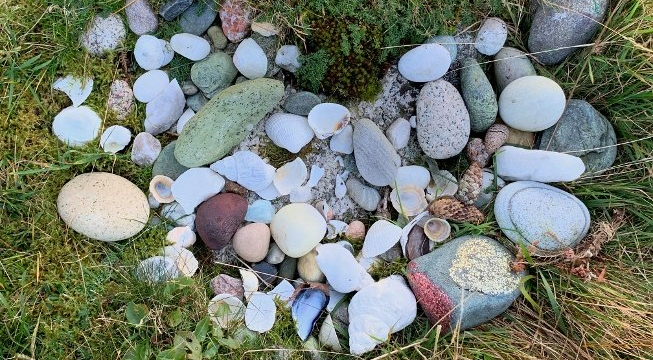 Southern Oregon Pachamama Alliance Community Core Team members Cynthia Taylor, Kay Lynne Sherman, and David Spinney travelled to Scotland to present Drawdown Initiative workshops and trainings at the Findhorn Community in November 2019.
In northeastern Scotland, the Findhorn intentional community works in co-creation with the intelligence of nature and takes inspired action towards their vision of a better world. The community hosts workshops, conferences, and events in line with that mission.

In five and a half days, the Southern Oregon Community team led the Reversing Global Warming: Introduction to Drawdown and Drawdown Solutions: Getting into Action workshops, as well as Convener Trainings.
Nine members of the Findhorn community from 7 different countries participated in the trainings, and all of them pledged commitment to action. They made commitments to go on to host workshops in their own communities, translate the workshops into other languages, share the workshops with other organizations, and take the workshops to schools.
And the Findhorn community committed to implementing solutions to global warming in their community including ensuring the efficiency of their wind-powered batteries and reducing food waste.

Cynthia wrote her reflections of the trip for the Global Commons. Read Cynthia's story.