The Amazon Sacred Headwaters Initiative
Since 2016, Pachamama Alliance has been a partner in the Amazon Sacred Headwaters Initiative (ASHI). This initiative was born from a vision of the Indigenous peoples of Ecuador and Peru and their NGO allies (Pachamama Alliance and others) to permanently protect their Amazonian lands, one of the most biodiverse and sacred regions on Earth.
The goal of the Initiative is to permanently protect the Amazon Sacred Headwaters—the Napo, Pastaza, and Marañon river basins—and make it off limits to industrial scale development, while ensuring it is governed in accordance with Indigenous principles of cooperation and harmony with all life.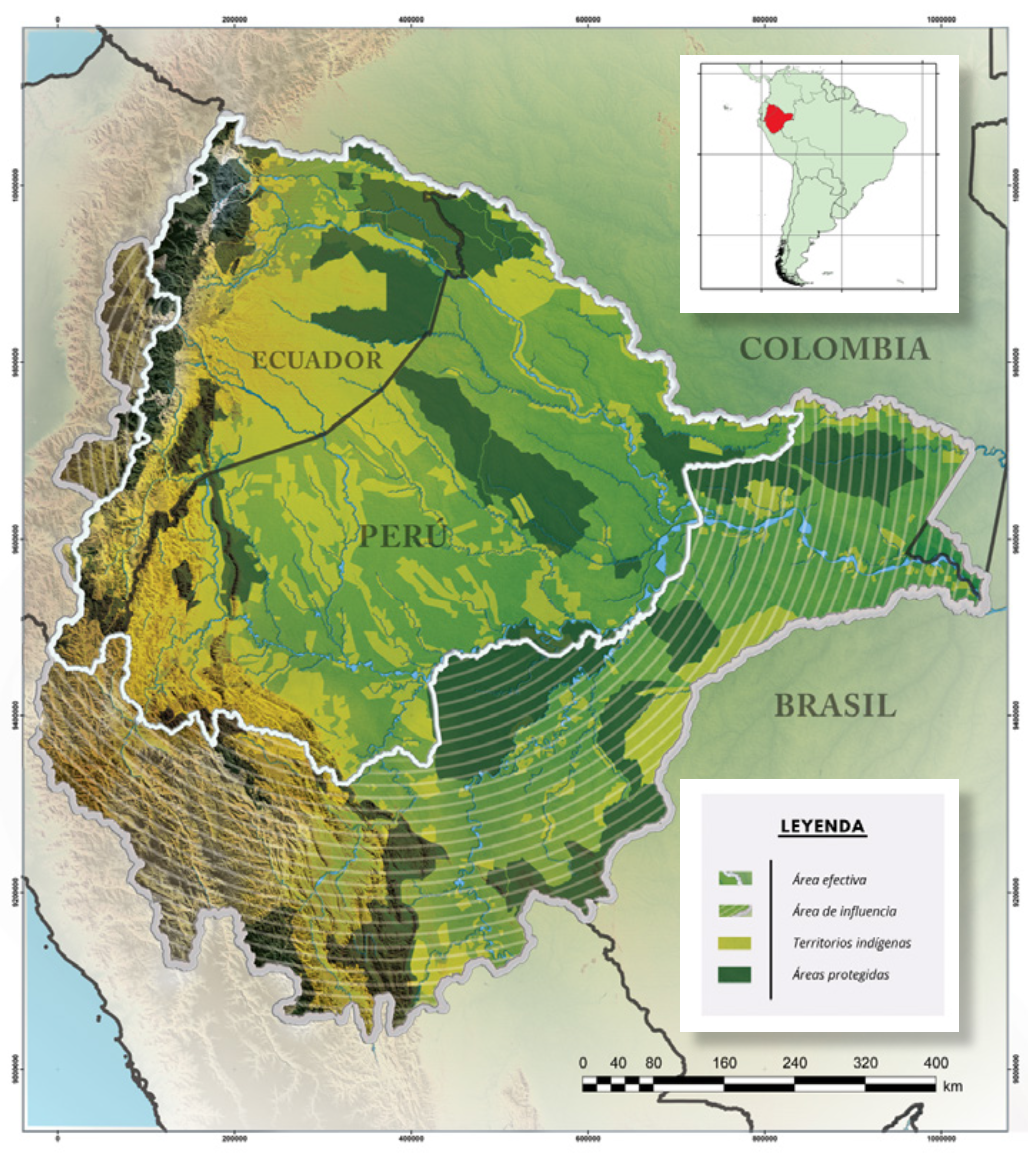 The Sacred Headwaters Bioregional Plan
Over the past 5 years, the Amazon Sacred Headwaters Initiative has been developing a bioregional plan for the protection and transformation of this region. The Plan was created by a participatory process involving Indigenous communities and other key stakeholders.
This Plan outlines 9 strategic pillars of sustainable development for the Sacred Headwaters region and what can be achieved for each pillar in the next 10 years. The pillars cover areas such as education, intercultural healthcare, transportation, renewable energy, forest conservation, governance and more.
By late 2021, we expect the full, completed bioregional plan will be introduced publicly in Ecuador and Peru. The next step is endorsement and adoption of the Plan by the national and relevant regional governments of each country.
Over the next few years, the Initiative will begin to implement key on-the-ground projects in each of the key strategic pillar areas of the plan.Some of these projects are already in their initial stages with a number of bio-economy projects being developed in Achuar territory. The commercialization of local strains of vanilla is one example.
All of this will be building towards a 20-year vision that sees the Sacred Headwaters region as a model of a new kind of ecological civilization that honors and regenerates life and biodiversity, and contributes to the reversal of global warming.
COBALT Partnership
ASHI has begun a partnership with COBALT, an international research network experienced in developing methodologies for evaluating the impact of social change initiatives. Together we will co-create a measurement, evaluation, and learning system (MEL) for ASHI that is steeped in the bioregion, modern science, and Indigenous wisdom traditions. This MEL system will guide us in knowing that we are indeed creating the transformation in the Sacred Headwaters region that will ensure its permanent protection and that it is a model ecological civilization.